General
5 information about the Croatia-Belgium match in the 2022 World Cup
All eyes are on the Ahmed Bin Ali Al Mundial Stadium, to follow the upcoming clash between the national teams of Croatia and Belgium.
The two teams will meet at the top of the matches of the third and final round of the group stage of the FIFA World Cup Qatar 2022.
No team from Group F guaranteed qualification to the round of 16 between Morocco, Croatia and Belgium, while Canada officially left the tournament after losing in the first two rounds.
In this report, we review 5 information about the Croatia-Belgium match in the 2022 World Cup.
The date of the Croatia-Belgium match in the World Cup and the carrier channel

The date of the Croatia-Belgium match in the 2022 World Cup is 6:00 pm on Thursday, December 1, Mecca time.
The channel that broadcasts the Croatia-Belgium match in the 2022 World Cup is BN Sports and the Qatari Cup.
Croatian and Belgian coach
Croatian Zlatko Dalic coaches his country, at the age of 56, and plays in a 4-3-3 method.
Dalic played 65 matches as coach of Croatia, during which he won 35, lost 17 and drew 13.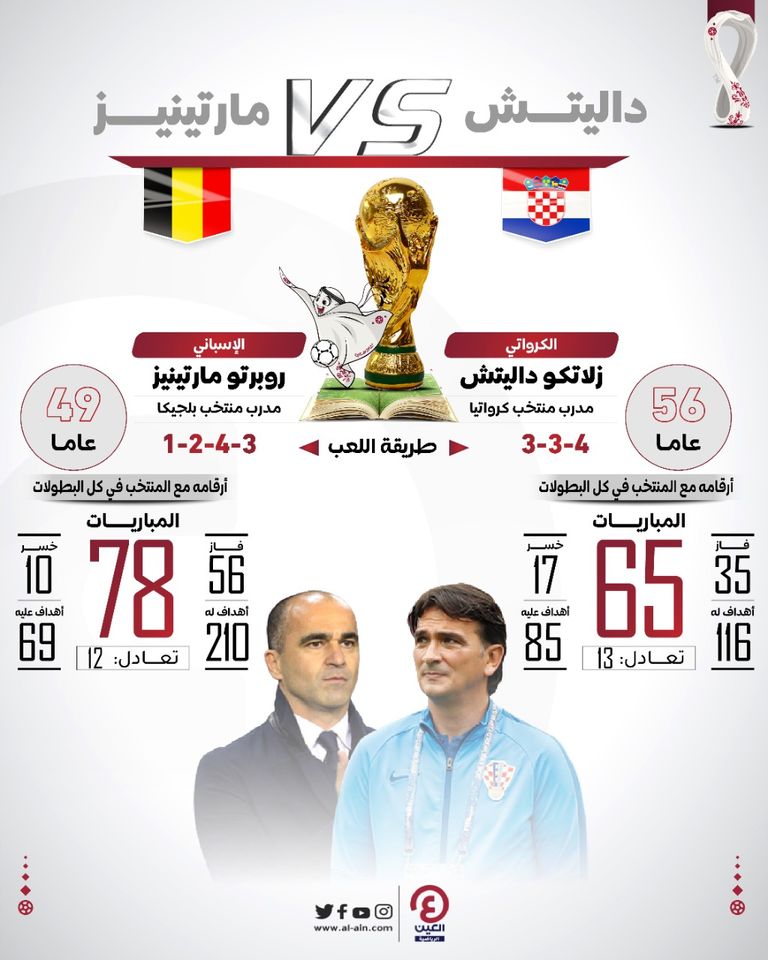 On the other hand, Spaniard Roberto Martinez led the Belgium national team in 78 international matches, at the age of 49, and most likely plays in a 3-4-2-1 method.
During his tenure, the "Red Devils" achieved 56 wins, 12 draws, and 12 losses.
Market value
The Belgium national team clearly outperforms its Croatian counterpart in the market value struggle, related to the total price of the players.
According to the "Transfer Market" website for numbers and statistics, the value of Belgium is estimated at 563.2 million euros, compared to 377 million euros for the Croats.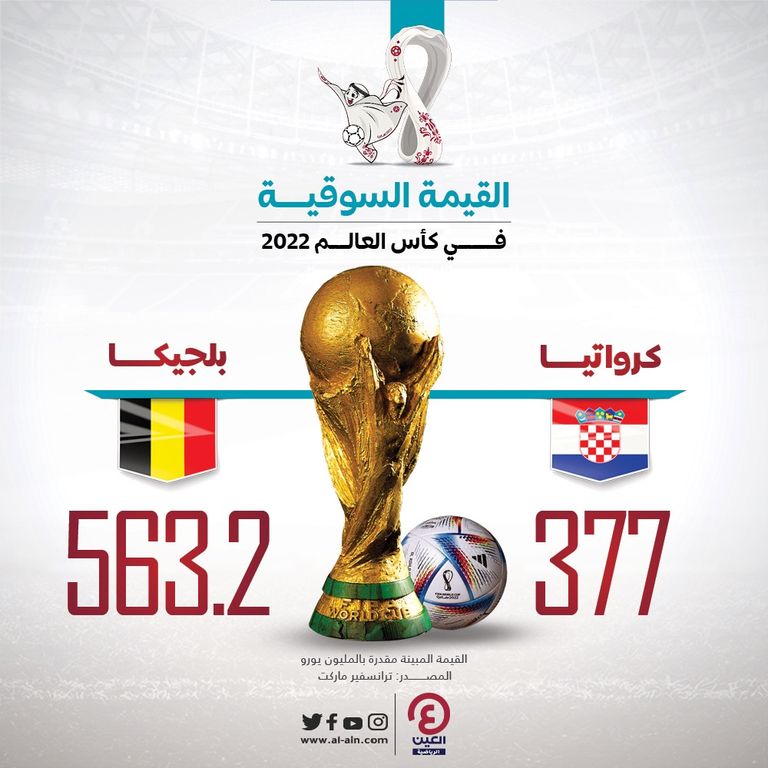 Croatian and Belgian star
The two teams include among their ranks many distinguished elements, and among them comes Andrei Kramaric, the first striker, and Kevin De Bruyne, the second playmaker, and they are 31 years old.
During his international career, Kramaric played 76 matches, scoring 22 goals and assisting 9, compared to 96 international participation for veteran De Bruyne, who scored 25 goals and contributed 46 assists.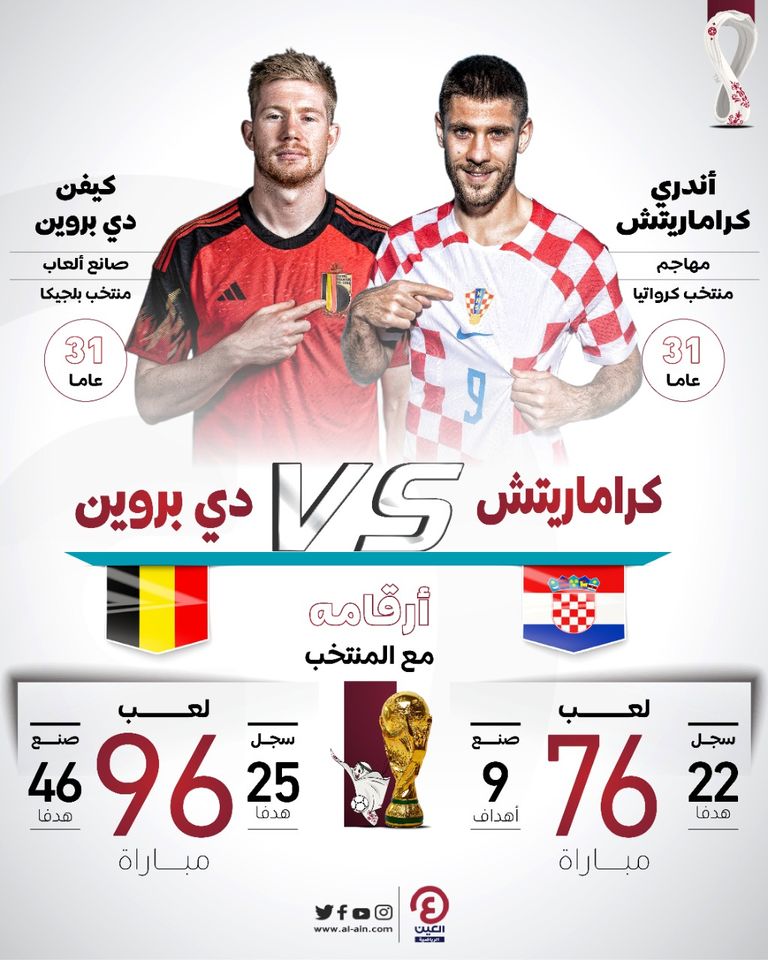 The expected line-up for the Croatia-Belgium match in the World Cup