General
After the defeat by America, Iranians celebrate the defeat of the "mullahs' team"
After the defeat by America, Iranians celebrate the defeat of the "mullahs' team"
On Tuesday evening, many Iranian regions witnessed celebrations of their country's loss to the United States in the World Cup competitions.
The United States beat its archenemy, Iran, in a World Cup match overshadowed by the protests in Tehran and decades of political tension.
The match was held between the two teams of the two countries, which severed their relations more than 40 years ago, amid security reinforcements to prevent the escalation of tension related to the unrest sweeping Iran since the death of the young woman, Mahsa Amini, while she was being held by the "morality police" on September 16th.
Videos spread on social media showing Iranian celebrations in the capital, Tehran, Ahwaz and Johordasht Karaj.
The videos showed noisy celebrations by Iranians, including launching fireworks and honking car horns in the streets, stressing that it is "the regime's team" and not theirs.
Before the match, some fans outside the "Al Thumama" stadium sought to shed light on the protests that the authorities in Iran have been trying to put down for more than two months.
"Everyone should know about this," said an Iranian living in the United States. "We don't have a voice in Iran."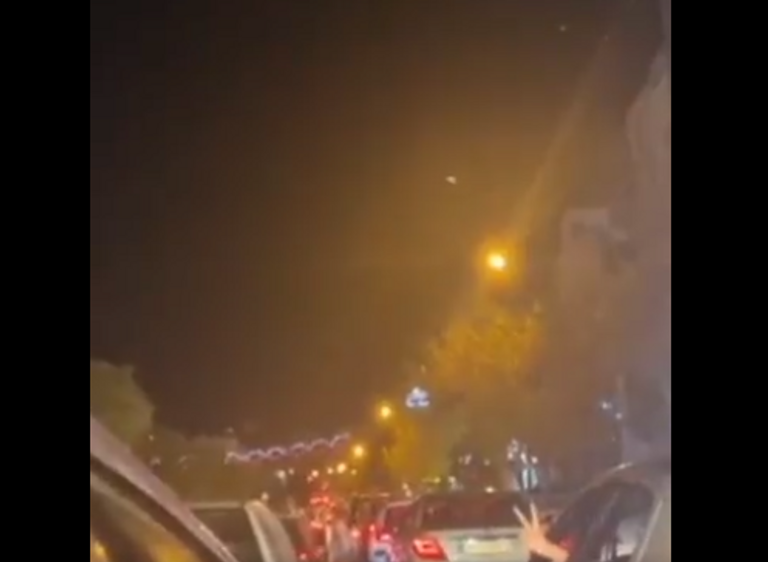 He lifted his shirt to reveal a shirt bearing the demonstrators' slogan "Woman, Life, Freedom" underneath.
Speaking to Reuters by phone from Tehran before the match, Elham said she wanted the United States to win because the national team's victory would be a gift to the Iranian authorities.
"This is not my national team," she said. "It is the mullahs' team."
pressure on the team
The Iranian government put pressure on the players by threatening their families with imprisonment and torture if the national team protested, according to informed sources, according to CNN.
According to the American network, the players were summoned to meet members of the Revolutionary Guards, after they refused to chant the national anthem in their opening match against England.
Revolutionary Guard officials told the players that their families would face imprisonment and torture if they did not sing the national anthem, or if they joined any political protest against the regime.
The Iranian national team players chanted the anthem before the start of its match last Friday, unlike what they did in their first match against England last week, when they chose not to chant the anthem, in a gesture interpreted as solidarity with the protests that erupted in the country and are still continuing, since the killing of the Kurdish young woman, Mahsa. Amini.
And the British newspaper "The Sun" had previously also revealed that the players had been warned that they might face imprisonment or death when they returned home after refusing to sing the anthem.
Iranian officials and clerics made veiled threats to punish the players before last Friday's game. Perhaps this is what prompted the players to retreat, to escape a terrible fate that might threaten them.