General
Biden at the Climate Summit… an anti-banner and a protest stand (photos)
Biden at the Climate Summit… an anti-banner and a protest stand (photos)
US President Joe Biden, during his speech at the COP27 climate conference, faced protest from some climate activists.
While Biden delivered his speech at the summit in the Egyptian city of Sharm el-Sheikh, some protesters stood for a short time in the hall where he was speaking.
The demonstrators, whose number does not exceed the fingers of one hand, raised an orange banner, according to a circulated image.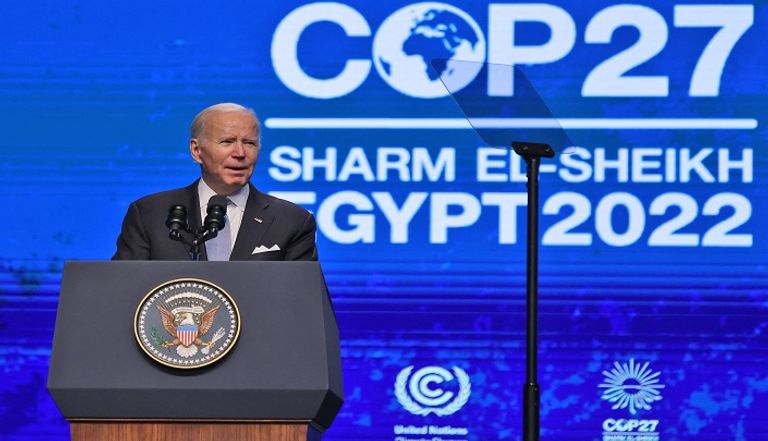 The banner carried by the demonstrators showed the words "People Against Fossil Fuels" written in English.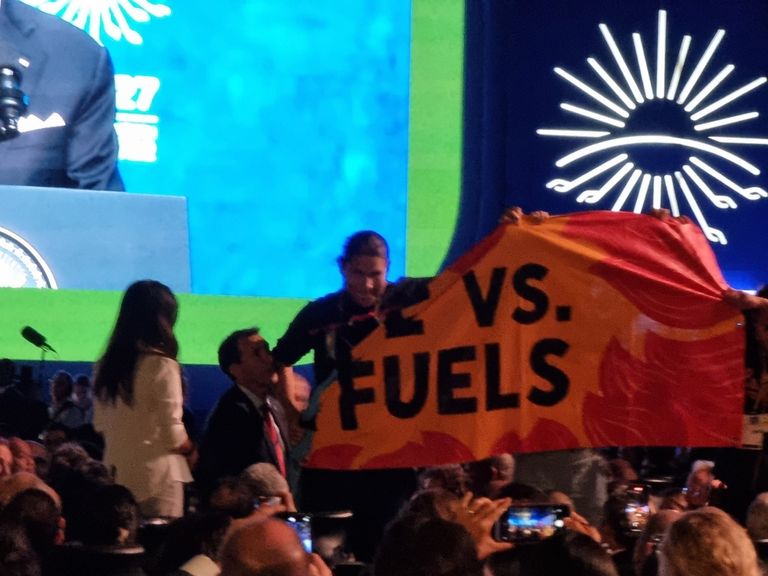 However, according to Reuters, the security inside the hall quickly intervened and removed the banner that the protesters raised during Biden's speech.