General
Channels broadcasting the Argentina-Mexico match in the 2022 World Cup
The channels broadcasting the Argentina-Mexico match in the 2022 World Cup are of interest to the Arab masses, to know what the match will lead to in the Saudi national team group.
The third group in the Qatar World Cup 2022 includes Argentina and the Saudi national team, in addition to the national teams of Poland and Mexico.
Lionel Messi, captain of Argentina, and his companions are awaiting an important match against Mexico, to determine their position on the group, after Saudi Arabia's upcoming match against Poland.
The Argentine national team suffered a sudden and unexpected defeat in the first round of the 2022 World Cup groups at the hands of the Saudi national team, with a goal to two.
On the other hand, Mexico scored a point after a goalless draw with Poland, which kept its hopes of advancing to the next round.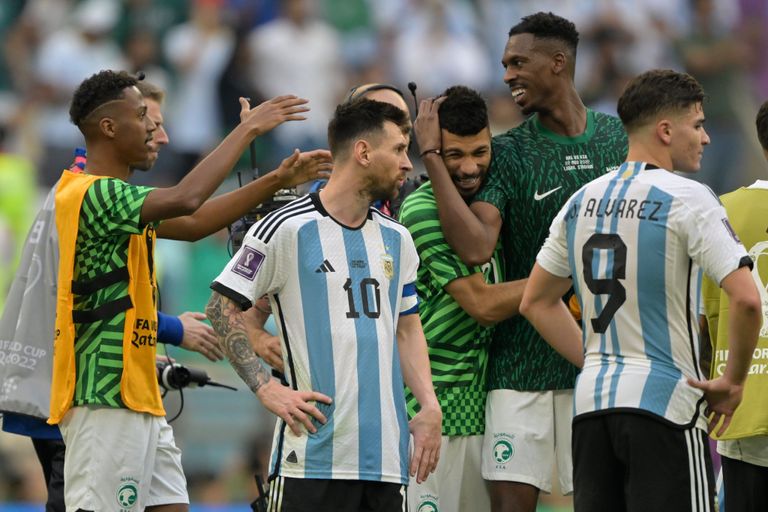 Channels broadcasting the Argentina-Mexico match in the Qatar World Cup 2022?
As is customary in broadcasting the World Cup matches, BN Sports, the exclusive broadcaster of the World Cup matches in the Middle East, will broadcast the Argentina-Mexico match in the second round of the tournament.
The Al Kass Sports Network, which launched Extra Channels to broadcast the World Cup, will broadcast the match.
It is also possible to follow the Argentina-Mexico match via live broadcast on the net, through the "Tod" application of the "BN Sports" channels.
The open channel of BN Sports can broadcast the match, as part of the 22-match package that was announced to be broadcast on the open, but it has not been confirmed yet.
The frequency of the BN Sports open channel on Nilesat
Channel frequency: 11054 – 12604.
Polarization rate: horizontal (H).
Coding rate: 27500.
Error correction rate: 4/3.
The date of the Argentina and Mexico match in the Qatar World Cup 2022?
On the second day of the second round of the World Cup, the "Education City" stadium in Qatar will host the Argentina-Mexico match, at the top of today's matches, November 26.
The Argentina match against Mexico will start at exactly nine o'clock in the evening Egyptian time, ten o'clock Saudi time, eleven o'clock UAE time.
The second round of the group stage competitions started on Friday, while they will continue until next Monday.
Argentine group ranking in the 2022 World Cup