General
Despite qualification.. 4 scenes paint a sad night for Cristiano Ronaldo in the World Cup
Portugal captain Cristiano Ronaldo lived a sad night on a personal level, despite his country's qualification to the next round in the 2022 World Cup.
And thanks to a brace from Bruno Fernandes, he qualified Portuguese national team to the round of 16 finals World Cup 2022 Qatar, after defeating Uruguay 2-0, on Monday evening, in the second round of Group H of the competition.
Portugal became the third qualifier for the final price of the World Cup in Qatar, after France and Brazil, with one round remaining at the end of the group stage.
Is that Cristiano Ronaldo He lived a sad night due to his absence from the scoring, and the first shocks were represented by the International Federation of Football Associations "FIFA", which did not count a goal that seemed to be scored in his favor, in an incident that sparked widespread controversy.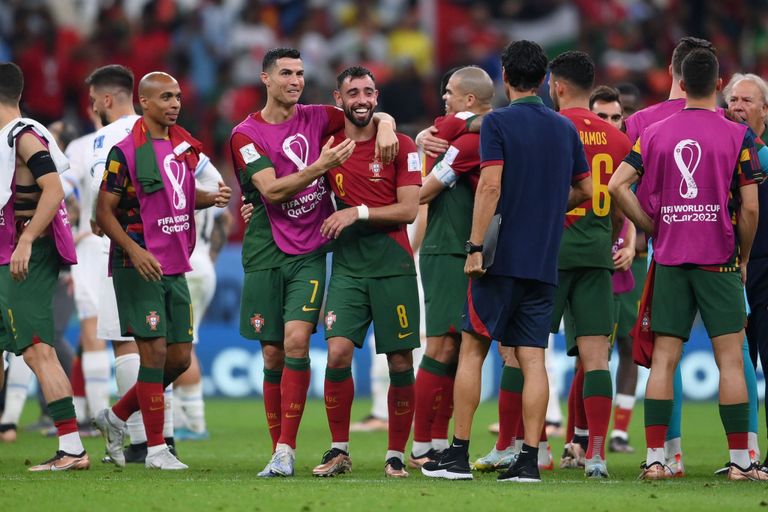 The TV replay of the match showed that Cristiano Ronaldo did not touch the ball with his head before the cross went into the net, so FIFA, through its official website, converted the goal in favor of Bruno Fernandez.
The shocks did not stop at FIFA, but extended to the coaching staff of the Portuguese national team, led by Fernando Santos, who decided to replace Ronaldo in the 82nd minute, to be the second consecutive match in which the "Don" left the stadium before the end of the match.
And the replacement of Ronaldo prevented him from executing a penalty kick that the Portuguese national team got in the third minute of calculated time instead of lost, so that he, as the first penalty taker in the team, lost the opportunity to increase his scoring tally in the World Cup throughout history.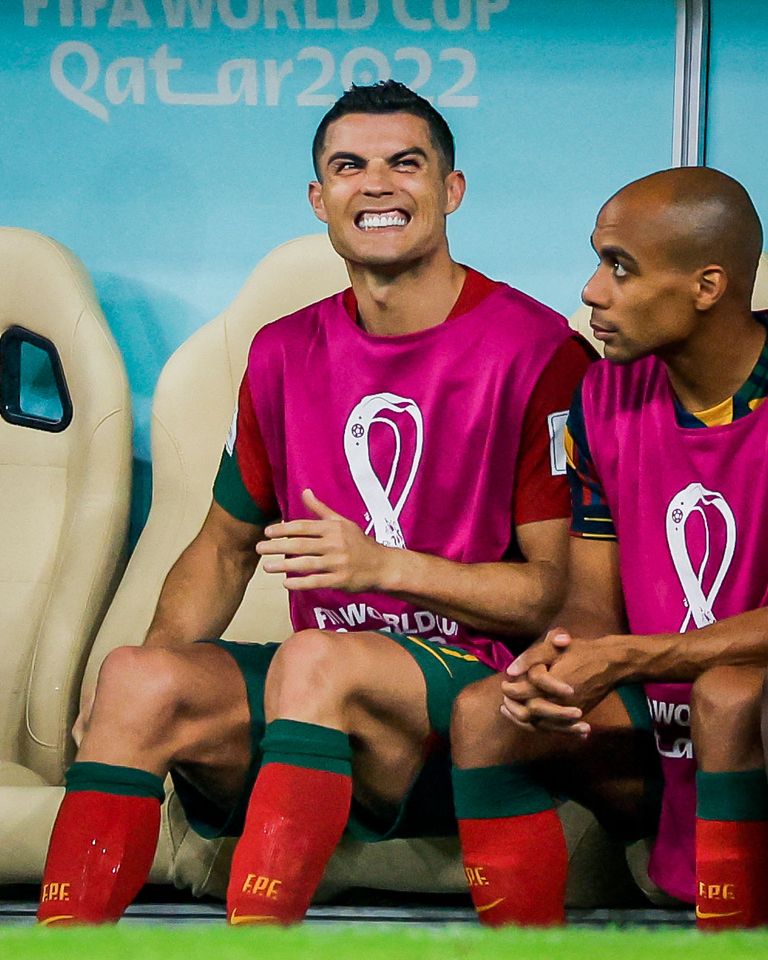 On the other hand, Bruno Fernandez became the top scorer for the Portuguese national team at the expense of Cristiano Ronaldo, after raising his score to two goals in the World Cup in Qatar.
Despite all this, the television lenses conveyed Ronaldo's happiness on the bench with his colleague Bruno Fernandez's double after scoring the penalty kick.