General
She accuses her "doll" husband of cheating on her after giving birth: he went with another woman
She accuses her "doll" husband of cheating on her after giving birth: he went with another woman
People used to think that the marriage of Brazilian Merivan Rocha to a doll in the form of a man was the end of the strange story, but she surprised them with allegations of childbearing, before it shocked them at the end of 2022.
With the approach of the first anniversary of the alleged marriage, Brazilian Merifon Rocha announced that she had discovered the betrayal of her "husband" to him, the doll Marcelo.
She said their relationship was "hanging by a thread" after she claimed he "cheated and betrayed" her.
In the latest twist in the very bizarre tale, she claimed he "went to a hotel with another woman" and even said she "found texts on his phone proving infidelity," according to the Daily Mail.
After a stormy love story, she claimed that she was pregnant and because she did not want to have the child out of wedlock, the duo decided to get involved in a party attended by 250 people, and the pioneers of social networking sites shared his photos.
Now, the mother-of-three and her doll husband are sleeping in a separate room, after she allegedly caught him "cheating" with another woman.
She revealed the trauma of betrayal in a video on TikTok, which has garnered two million views and more than 120,000 likes.
"I was very sad and could hardly sleep, because I love my husband very much, but he denied treason," Merifon said.
She added that she found out through a friend who told her that she saw Marcelo entering a hotel with another woman, while she was in the hospital for 3 days with "Marcelino" Jr., who had a virus.
She continued, "At first, I thought she was lying, but then I started searching his phone and saw the conversations, which made me sure that he was cheating." She indicated that she kept denying everything, and also asked for forgiveness and cried a lot.
She was planning to "kick" him out, but decided not to for the sake of her two children, Carol and Diego, and their newborn.
She said, "I wanted to get him out of the house but our baby is growing up and at this point he will miss his dad so much." In the video, she showed pictures of her with their son and husband on the sofa.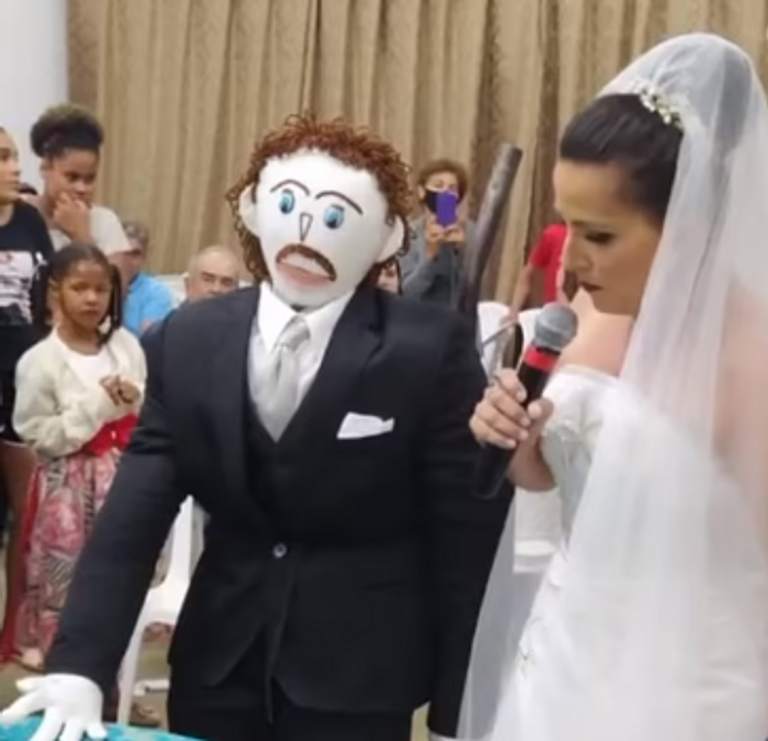 Social media users couldn't keep quiet and took to the comments to poke fun and share their thoughts.
On December 18, 2022, the couple will celebrate their first anniversary together, but she made it clear that their relationship is hanging by a thread.
Merivon added, "I'm a very desirable woman and I work, I take care of myself and our house, but all he does is take care of our baby."