General
Snapshot of the day in the World Cup. Poland's goalkeeper consoles his crying child
Snapshot of the day in the World Cup. Poland's goalkeeper consoles his crying child
Poland goalkeeper Wojciech Chesny grabbed the limelight after his country's exit from the 2022 World Cup in Qatar.
The Polish national team bid farewell to the 2022 World Cup, after losing in the final price to France, the defending champion, with a score of 1-3.
Szczesny, who is the goalkeeper for Juventus, caught the eye after he also proved to be an excellent father after the footage that appeared to him after the end of the France match.
The interesting thing is that there was no time for Chesney to feel sad about Poland's exclusion from the World Cup, because of his young child.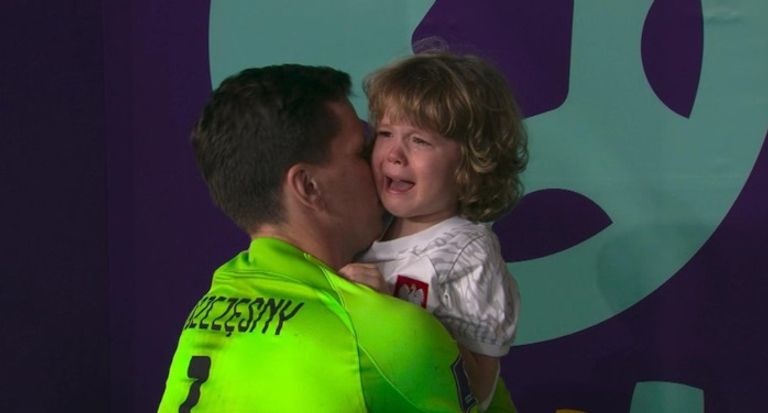 When he went to the tunnel leading to the locker rooms after the match, Chesney was required to focus on calming his little boy in the tunnel, who was crying badly as a result of Poland's defeat.
The clips of Chesney's dealings with his crying little boy caught the eye clearly, and he won widespread praise on social media.
It is noteworthy that Chesney has been rated by some as the best goalkeeper in the World Cup in Qatar so far, due to his saving of two penalty kicks against Saudi Arabia and Argentina.