General
Syrian actor Yahya Bayazi.. Wide sympathy after a shocking appearance
Syrian actor Yahya Bayazi.. Wide sympathy after a shocking appearance
The Syrian actor, Yahya Bayazi, received wide solidarity from his fans and fans, after his recent appearance during a video clip.
It was clear that the health condition of the Syrian actor, Yahya Bayazi, was not good.
Despite the wide state of solidarity with which the clip was met, the truth about the Syrian artist's illness is not known until this moment, and no statement has been issued explaining what he is suffering from.
pop up
The story began with the circulation of a video clip via the "Tik Tok" application, during which "Bayazi" appeared in a conversation with fellow artist Wael Sharaf, during which his followers were surprised by the pale body that appeared on him, before they were surprised by his inability to speak fluently.
Between one sentence and another, the Syrian artist stuttered, according to what appeared clearly during the clip, during which he complained of neglect, and said with emotion that he never gets asked by his colleagues, in a matter that made him very sad.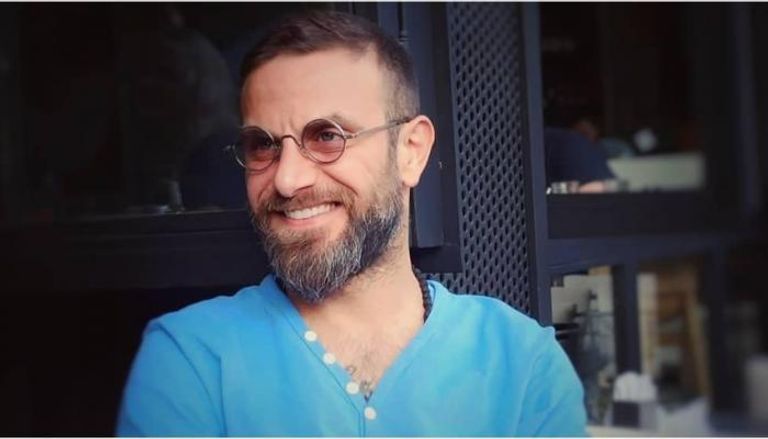 The disease of the Syrian actor Yahya Bayazi
Over the past few days, the pioneers of social networking sites have circulated suggestions about the health condition of "Biazi", without confirmation from him.
Local media reported that the Syrian artist suffers from hemiplegia, caused by a stroke.
On the other hand, other media platforms suggested that "Biazi" had contracted multiple sclerosis, which in turn affects the spinal cord and brain, and as the condition progresses, the membrane surrounding nerve cells is damaged.
Support for the Syrian actor Yahya Bayazi
With the interaction of many on social media platforms with the "Bayazi" clip, a number of Syrian artists took the initiative to support their colleague, so the star, Sulaf Fawakherji, published a picture of him on "Facebook", and sent a message to him: "Your safety, dear Abu Aws.. God be with you, and we pray for you, and we are all beside you. And we are waiting for you."
The star, Wafaa Mousalli, was also keen to support her colleague during a video clip, during which she stated that all artists support "Biazy".
The Syrian star, Amal Arafa, also published a picture of her colleague, and commented on it by saying: "Your safety, our respected colleague and companion.. I did not know that you were sick until I watched the video of Wael Sharaf Al-Aziz, who is your host.. My heart is with you and my prayers for a full recovery, Lord."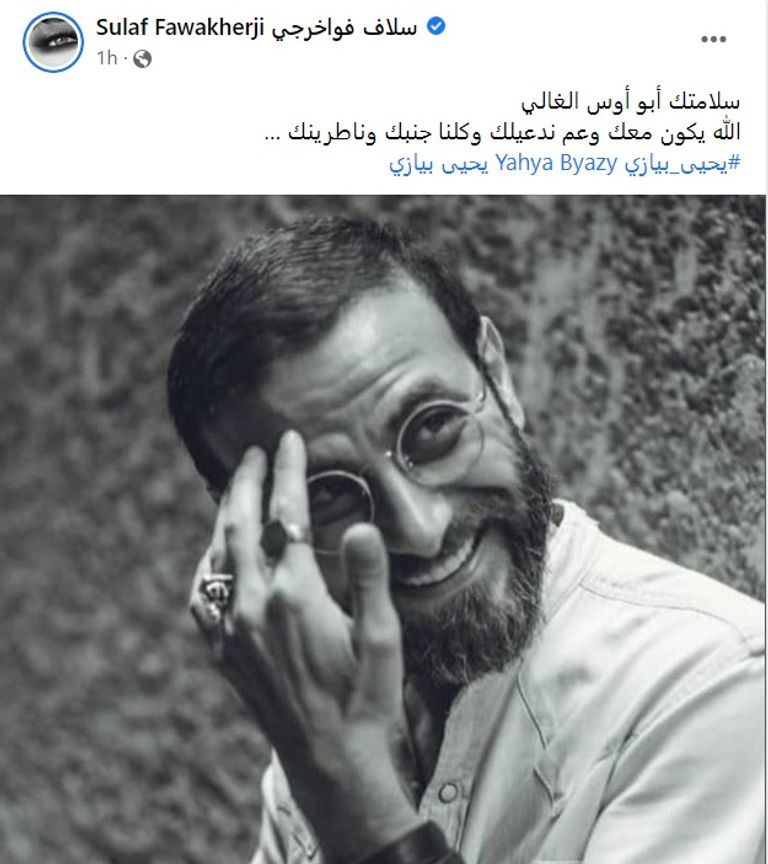 About the Syrian actor Yahya Bayazi
The Syrian artist, Yahya Bayazi, was born in 1981. He graduated from the Acting Department at the Higher Institute of Dramatic Arts in the capital, Damascus.
"Bayazi" became famous in a number of famous dramas in which he participated, including but not limited to the series "Bab Al-Hara", "Perfume of the Levant", "The Guardian of Jerusalem", "Al-Kandush", and many others.