General
Technical instructions that made the crisis… The story of Onana, the first rebel in the 2022 World Cup
The camp of the Cameroonian national team witnessed a major crisis, the hero of which was veteran goalkeeper Andre Onana on the sidelines of the match against Serbia in the 2022 World Cup.
Cameroon coach Rigobert Song surprised everyone by excluding Andre Onana from the starting line-up of the team in the Serbia match that was held in the second round of the group stage of the finals. world Cup2022.
After that, it became clear that Song's decision to exclude Onana came for disciplinary reasons, without revealing the details, so that goalkeeper Davies Ibasi began to form Cameroon against Serbia in the match that ended in a 3-3 draw on Sunday evening.
After the end of the match, the Italian website "Toto Mercato Web" revealed that the reason for punishing the Italian goalkeeper, Inter Milan, was due to Song asking Onana not to move forward too much, and to play in the traditional style of the guards.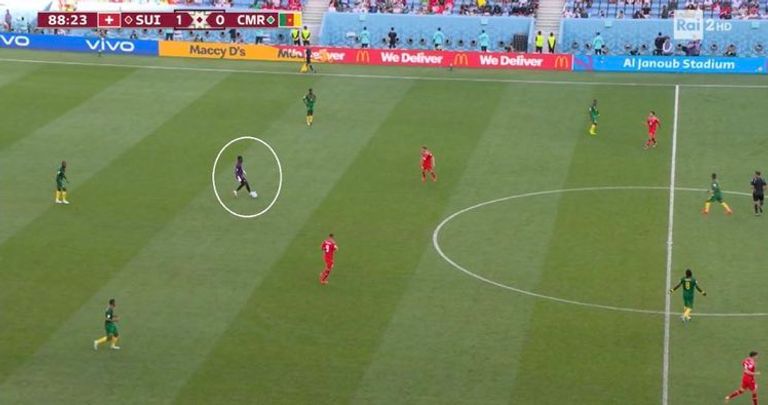 However, the Cameroonian goalkeeper refused Song's instructions to make the situation tense and be excluded from facing Serbia, and raised the banner of rebellion by announcing his desire to leave the Cameroonian national team camp in Qatar, before his colleagues persuaded him to stay, according to the reliable Italian journalist Gianluca Di Marzio.
Samuel Eto'o, president of the Cameroon Football Federation, tried to intervene to end the crisis between the coach and the goalkeeper, but both insisted on his position.
In the end, the Cameroonian Federation issued an official statement announcing the temporary suspension of Onana for disciplinary reasons, affirming its full support for the coach and his technical staff.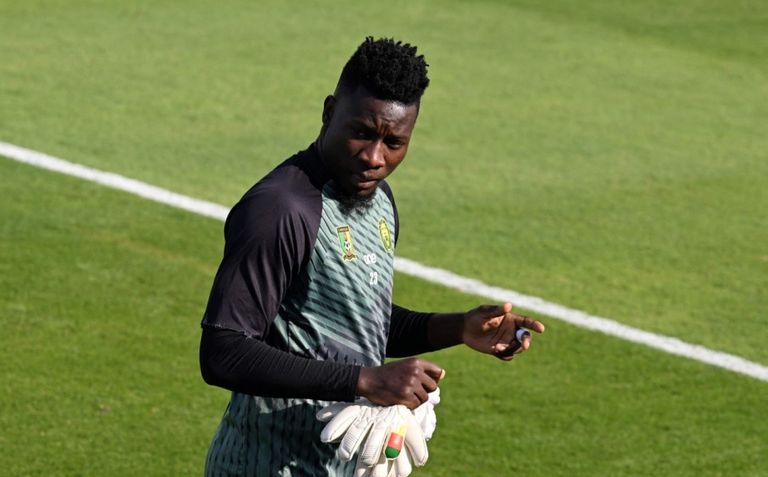 And the Cameroonian federation said in a statement: "It was decided to temporarily suspend Andre Onana for disciplinary reasons.
He added, "The Cameroonian Federation stresses its full support to make the team's atmosphere calm and provide all facilities for it to perform excellently."
Rigobert Song came out in statements after the match to confirm that Onana could stay in the World Cup if he respected the rules.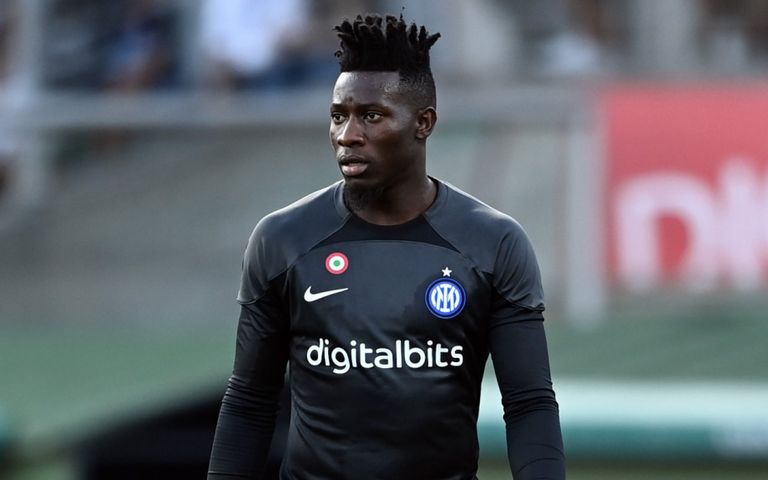 "The goalkeeping position is important," Song said. "But as you know, we are in the middle of an important tournament, and I know what I have to do, which is to make sure the team is above everyone else."
He added, "Andre understands my decision. It is important that we show team spirit, order and respect here. I prefer protecting the group rather than protecting an individual. Onana must respect the rules. If he does this, he may return to the team."
The Cameroon national team scored its first point in the 2022 World Cup after its exciting draw with Serbia, after it started its matches in the tournament by losing to Switzerland with a clean goal.
The Cameroonian national team will meet in the last round against its Brazilian counterpart next Friday, and it must win in order to hold on to its weak chance of qualifying for the round of 16 of the World Cup in Qatar.