General
The last of them is Sherine Abdel Wahab.. Family star disputes top the communication sites
The last of them is Sherine Abdel Wahab.. Family star disputes top the communication sites
The public is usually keen to follow the news of the stars, and monitor all the details of their lives.
The follow-up index rises when it comes to hot news about the personal lives of the stars, and the existence of a quarrel between the artist and a member of his family.
Recently, the Egyptian artist, Sherine Abdel Wahab, topped the search engines after her brother and mother talked about the crisis she was experiencing, her drug addiction, and revealed that she had been placed in a psychiatric hospital to get rid of the effects of addiction.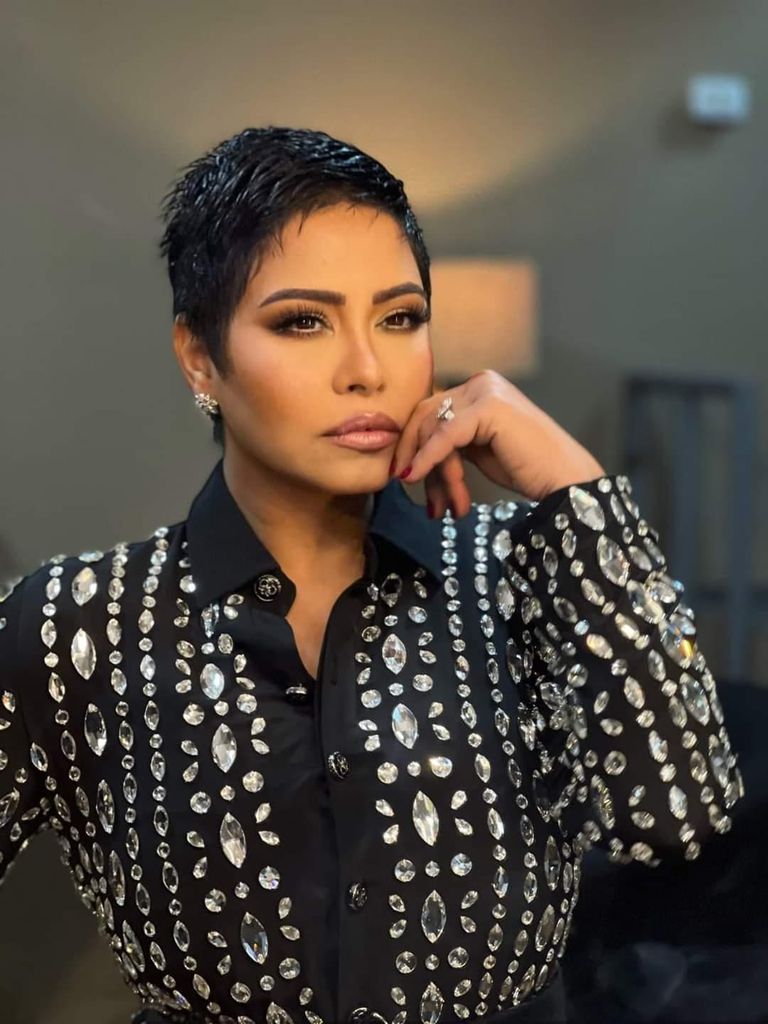 The strange thing is that Sherine Abdel Wahhab, after her discharge from the hospital, issued a statement through her private lawyer, during which she said that she was subjected to a big conspiracy, one of whose sides was her brother, called Mohamed Abdel Wahhab, and some of her close associates, as her brother beat and dragged her using a weapon to terrorize her with a group of people.
The artist, Sumaya Al-Khashab, interacted with the incident, and tweeted through her Twitter account, saying: "Whoever loses any of his family because of any need in the world, he really remains a person in need of treatment."
A wide segment of the public considered Sumaya al-Khashab's words a projection of Sherine's position with her brother and mother.
The truth is that Sherine Abdel Wahab's disagreement with her family is not the only one that appeared on the surface, as a large number of stars preceded her, and their family disputes topped search engines and communication sites.
Rashwan Tawfiq and his daughter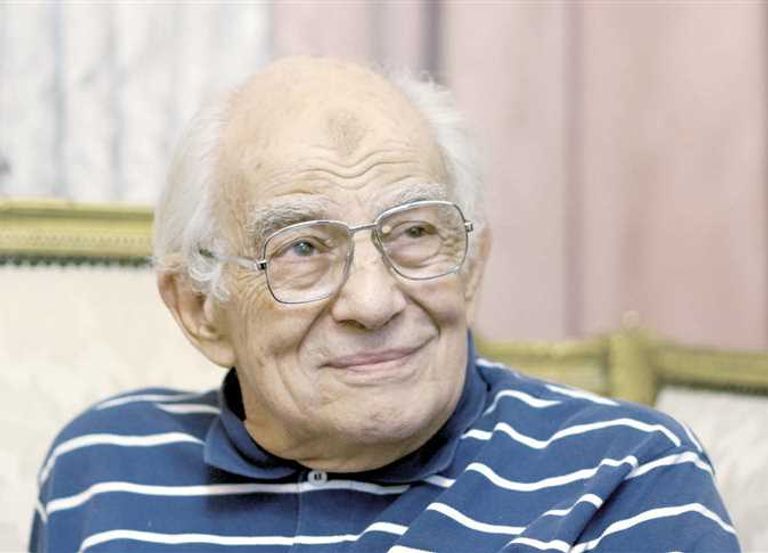 The Egyptian artist, Rashwan Tawfiq, is 88 years old, and in November 2021 he revealed a dispute between him, his daughter, and his grandson, which extended to the courts.
Rashwan Tawfiq said in a television interview with the journalist, Amr Al-Laithi, about his dispute with his daughter, Aya: "I lived my whole life for the sake of my children, but after the death of my wife, I was surprised by cases filed by my daughter's husband and my grandson, in order to control what I own, even though I did not deprive her of anything throughout my life." I didn't keep anything for myself."
Yasmine Sabry and her father
In January 2021, a war of words broke out between the Egyptian artist, Yasmine Sabry, and her father, when the famous artist talked about her life before fame, and said that she was receiving her education in a public school, and she was going to a swimming exercise on foot, noting that her daily expenses were Not enough to meet her needs.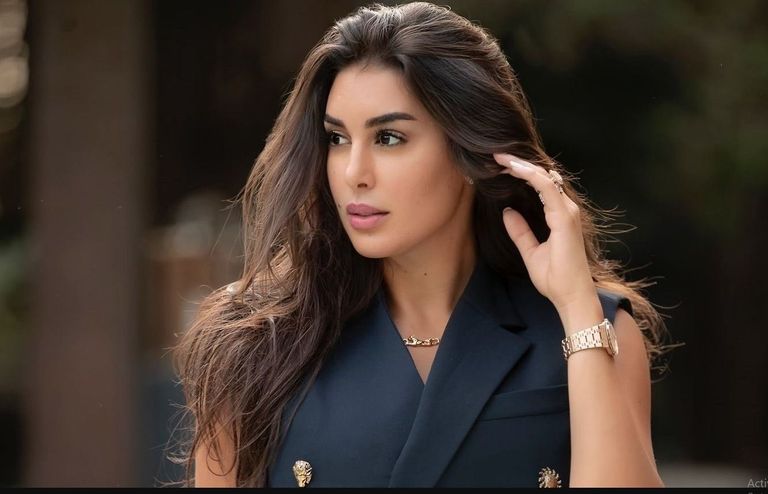 Yasmine Sabry's father did not bear her speech, accused her of lying, and made it clear through her accounts on social media that she was deliberately distorting his image, and he published her picture with her friend at the school, which he described as one of the most prestigious schools in Alexandria.
Yasmine Abdelaziz and her brother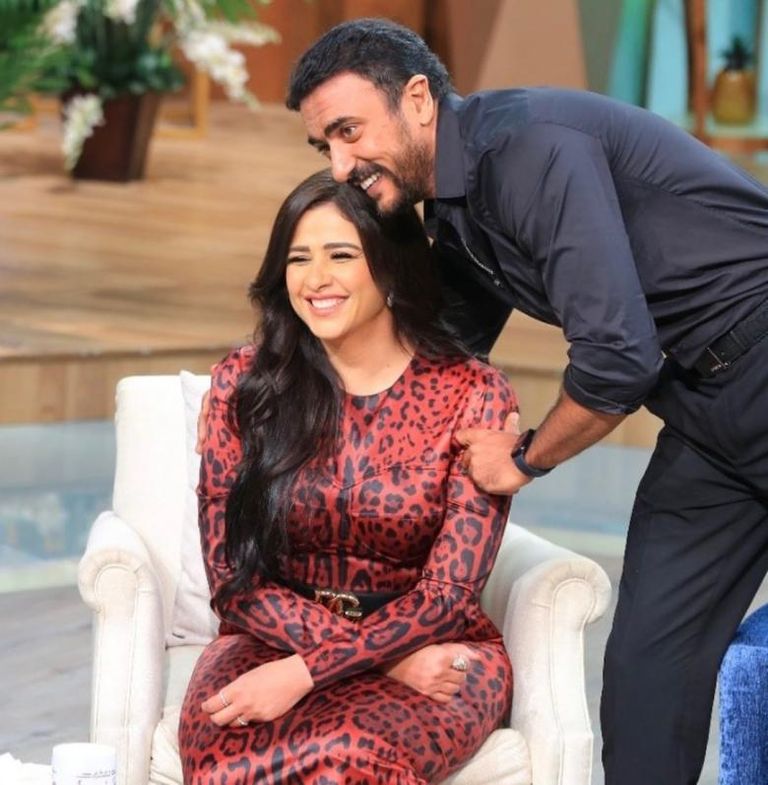 The love story of the Egyptian artist, Yasmine Sabry, and her husband, the Egyptian artist, Ahmed Al-Awadi, did not pass peacefully, as Wael Abdel Aziz attacked his sister on social media, and said at the time that she does not preserve her reputation, and loves a young man 10 years younger than her.
Yasmine turned her back on her brother's attack, and married Ahmed Al-Awadi, but the flames of her disagreement with her brother did not subside until this moment.
Bossi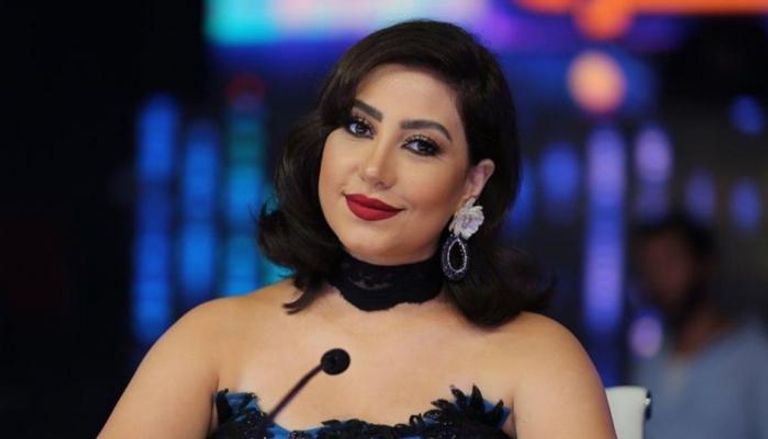 Egyptian singer Bossi topped the communication sites in October 2020, when her father appeared in a television interview, accusing her of ingratitude, and not caring for him financially despite his severe illness.
In the face of the insulting criticism, Bossi broke her silence, and confirmed that her father had left her and her mother without care, and had been away from her since childhood, and confirmed in her speech to the local media that despite everything she was asking about and keen on the kinship.